TIM EASTERBY CONTINUES THE SUCCESS AT HABTON GRANGE.
The winners have continued to flow from Habton Grange for over 60 years and Tim continues that trend turning out winner after winner
Tim has broken through the seven-figure prize-money barrier many times and has recently saddled Royal Ascot winners, Snoano and Art Power. Other recent success includes the Group 3 Acomb Stakes winner and Bahrain Stakes winner, Wells Farhh Go, the Group 3 Coolmore Sioux Nation Lacken Stakes winner Art Power and the Group 3 Cornwallis Stakes winner Winter Power.
Having trained well over 1000 winners, including the Classic winner Bollin Eric, Tim is always looking to add to his ever growing total. The racing success on the flat and over fences continues year after year at Habton Grange.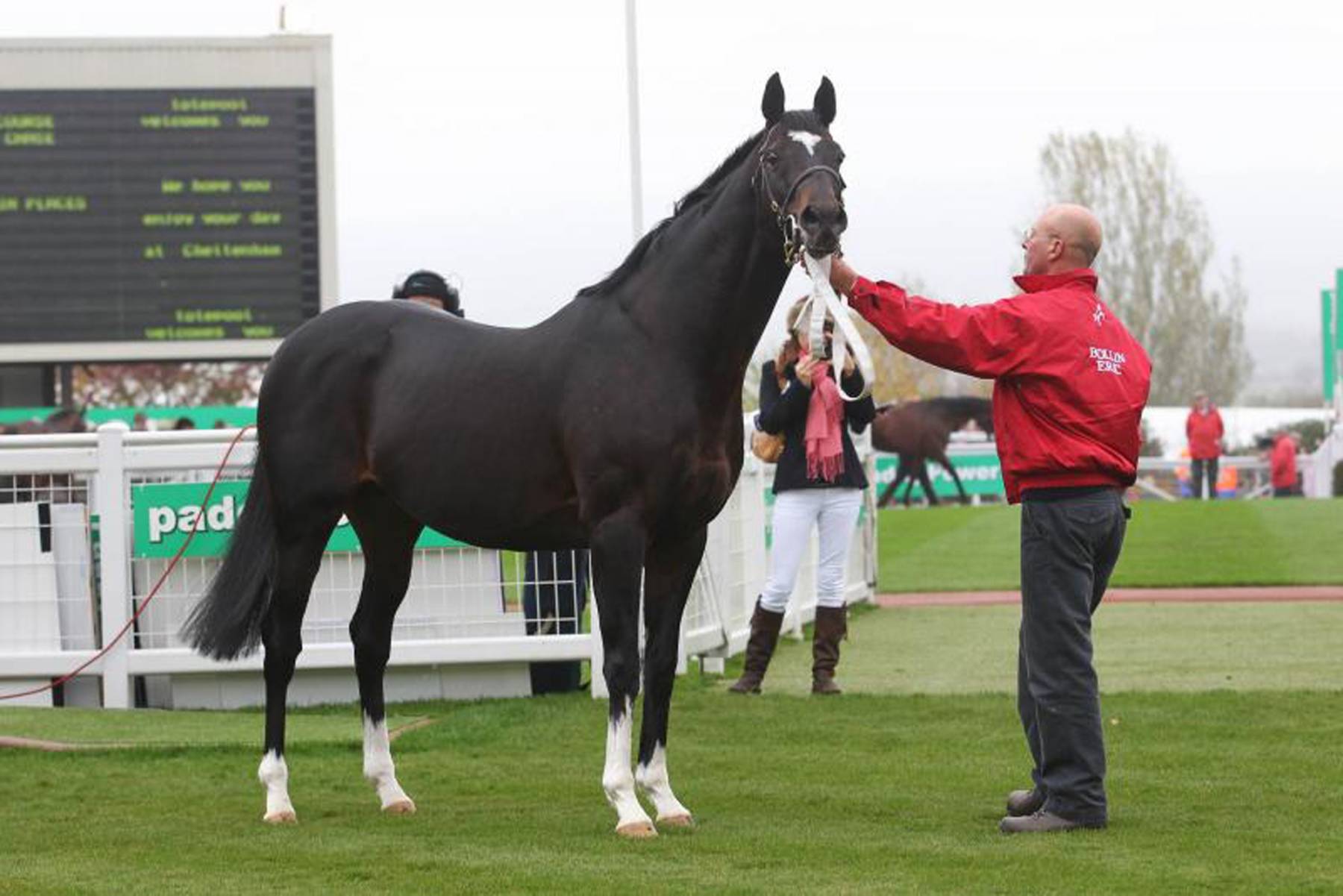 Bollin Eric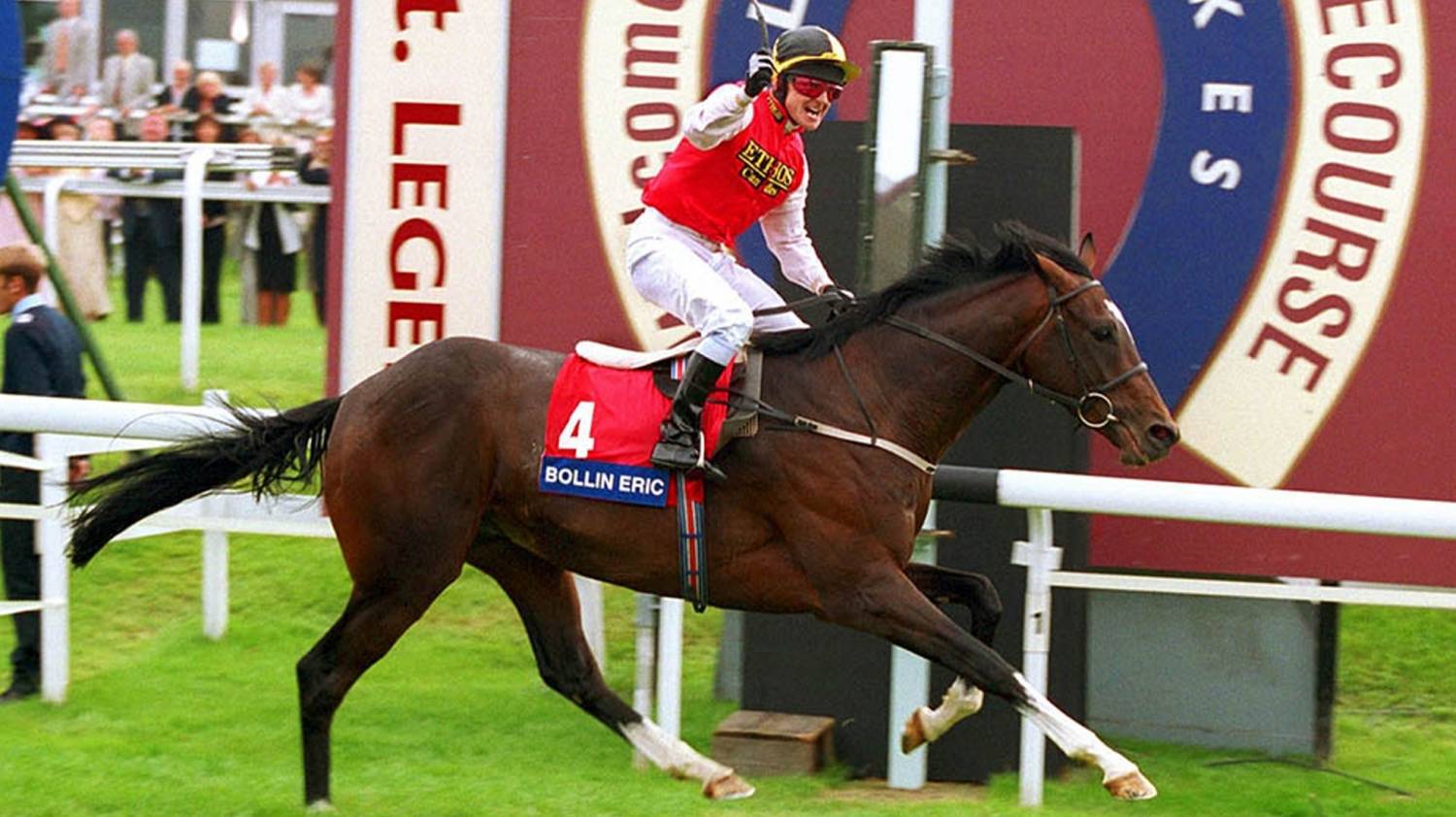 Bollin Eric
Bollin Eric won or was placed in 17 of his 18 starts, including 11 times at Group level and won twice as a two-year-old. As a three-year-old he won the St Leger at Doncaster and was crowned Champion Stayer in Europe at the Cartier Racing Awards.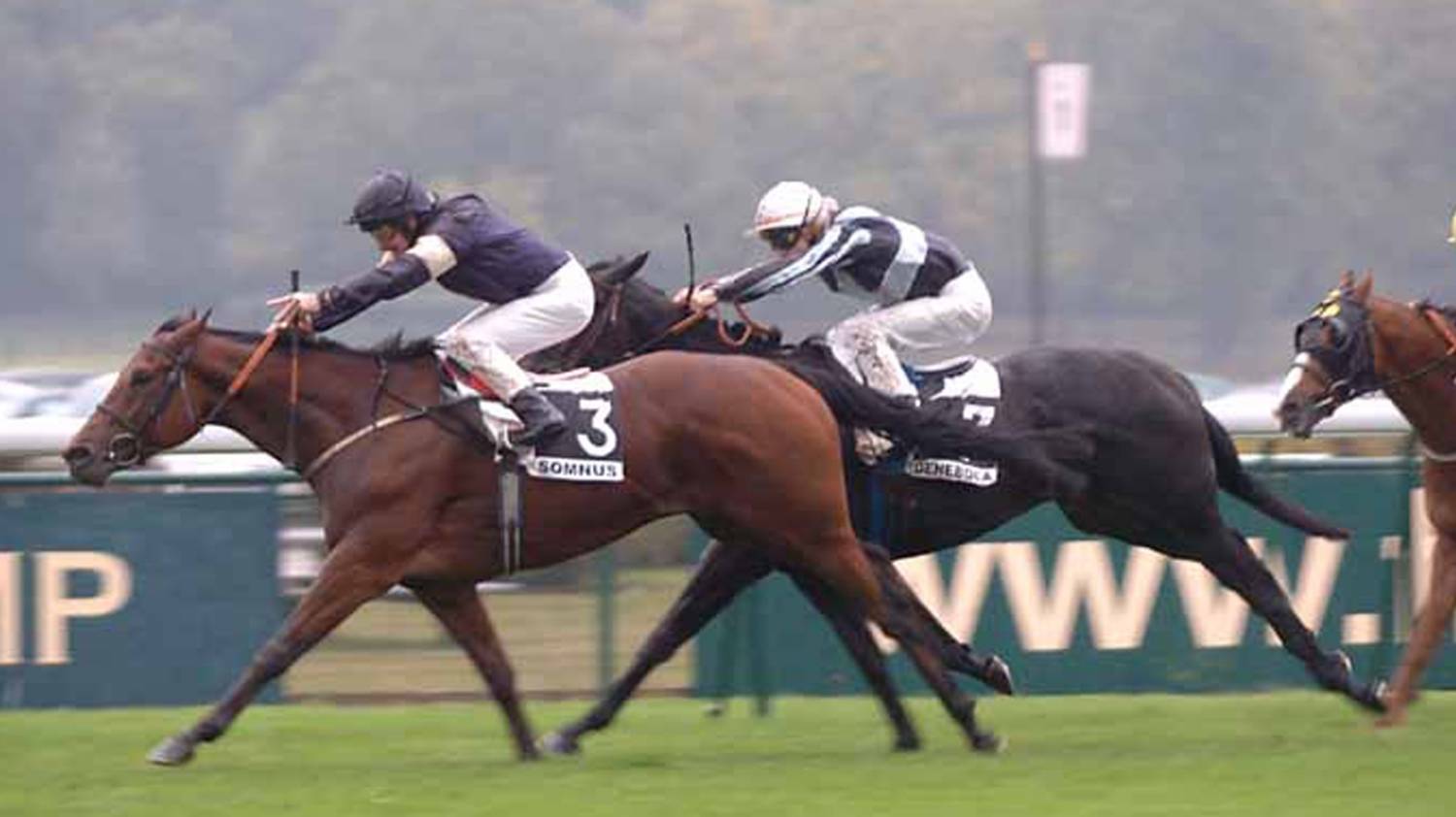 Somnus
Somnus was one of the best European two-year-olds in 2002. He went on to win the Group 1 Haydock Sprint Cup as a three-year-old. As a four-year-old he won two more Group 1 races in France; the Prix Maurice de Gheest and the Prix de la Foret. He was named European Champion Sprinter in 2004 at the Cartier Racing Awards.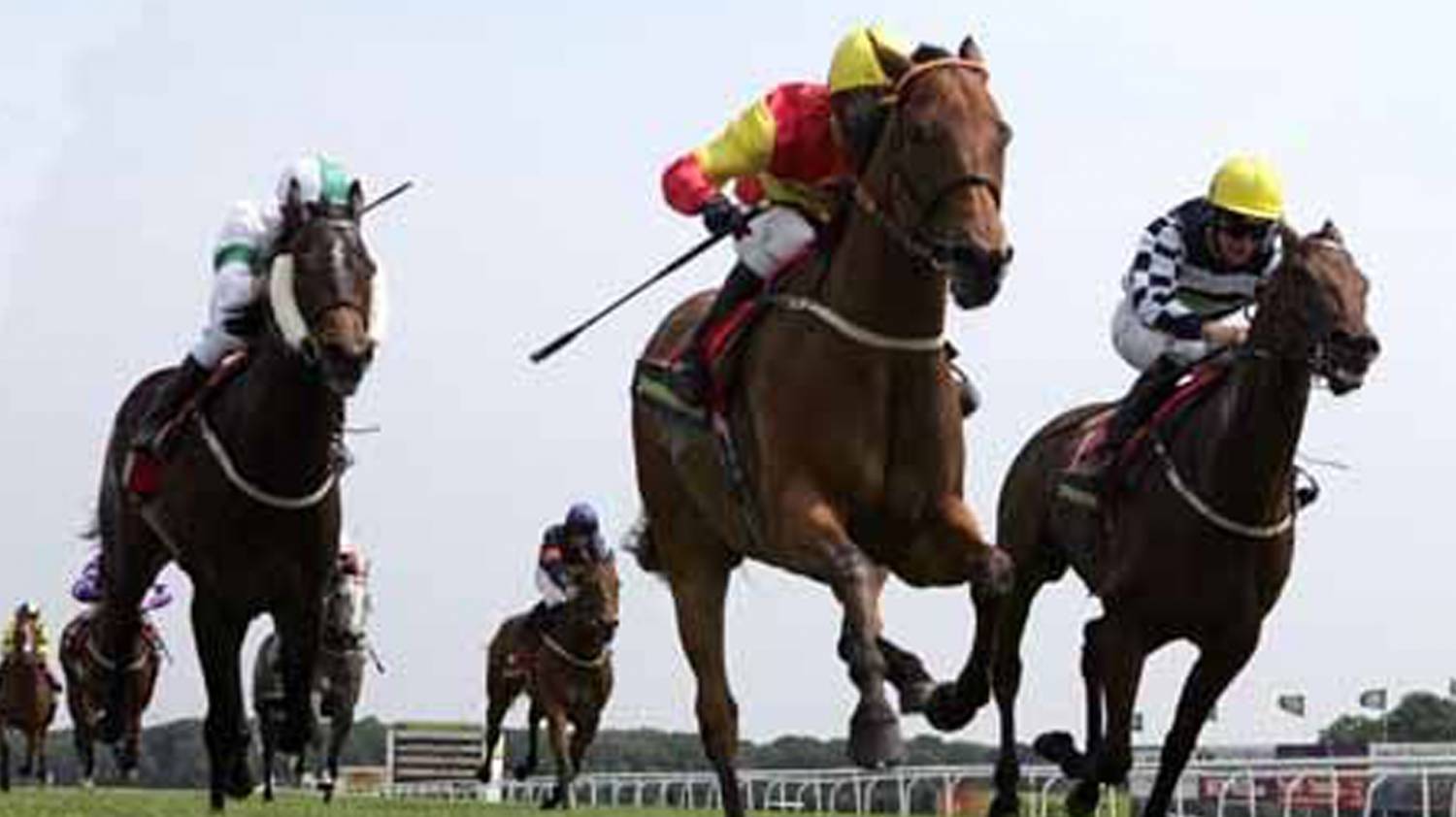 Fayr Jag
Fayr Jag won 11 races in a career that included two Group 3's and a Group 1 success in the 2004 Golden Jubilee Stakes at Royal Ascot. A top class sprinter who was tragically killed in a stalls accident at Pontefract.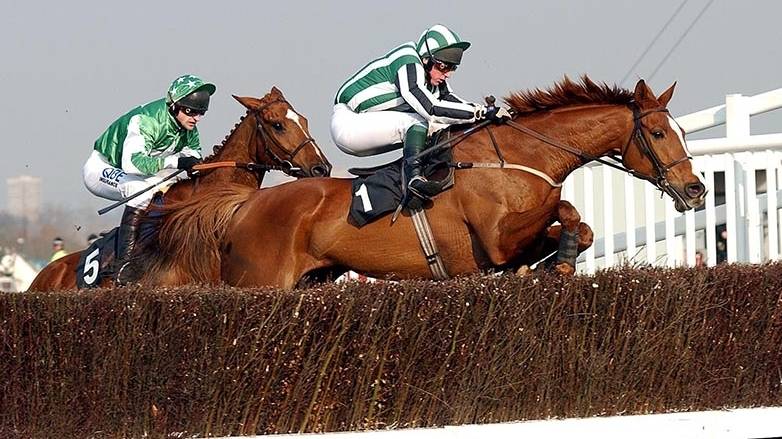 Barton
Barton was a very exciting national hunt horse and won seven consecutive races in 1998-9. The highlight being the Grade 1 Royal and Sun Alliance Novices Hurdle at the Cheltenham Festival in March 1999.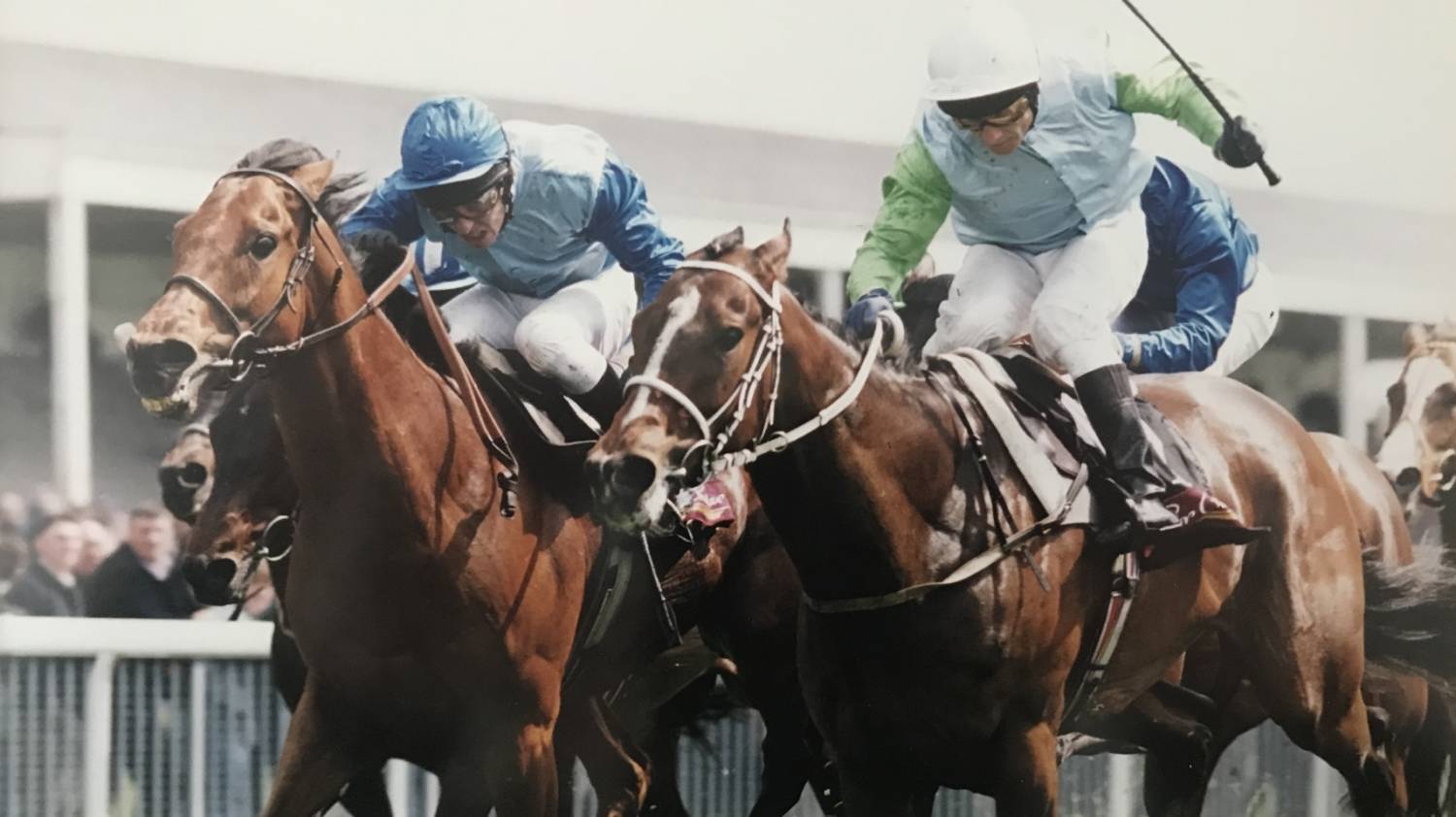 Pipalong
Pipalong won 10 races in her career that included the Group 3 Duke of York Stakes at York and the Group 3 Palace House Stakes at Newmarket. Her Group 1 success came in the 2000 Sprint Cup at Haydock.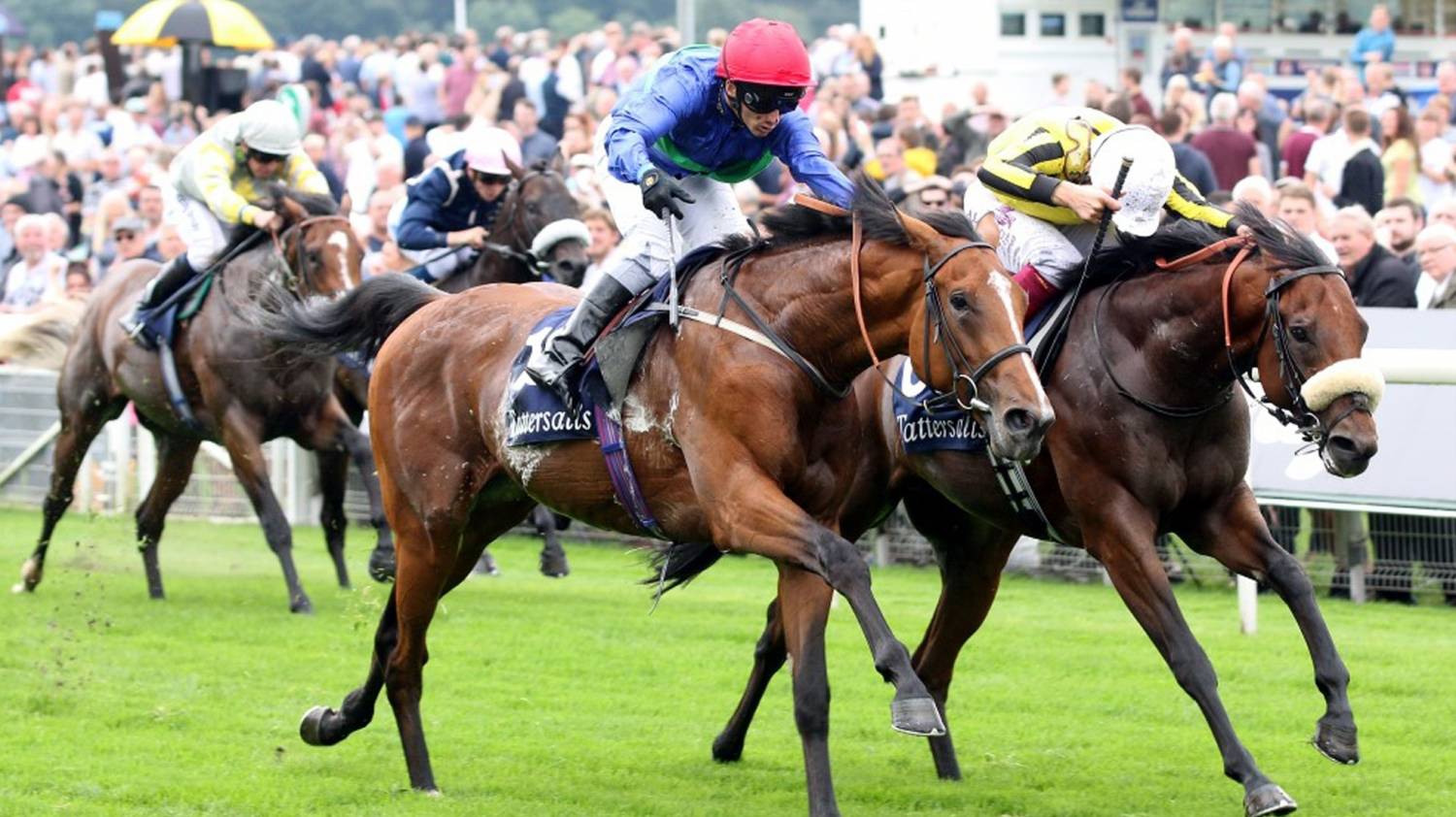 Wells Farhh Go
Wells Farhh Go won the Group 3 Acomb Stakes at York when getting up on the line to prevail in a pulsating finish. He also won the Group 3 Bahrain Trophy Stakes at Newmarket under a great front running ride by David Allan.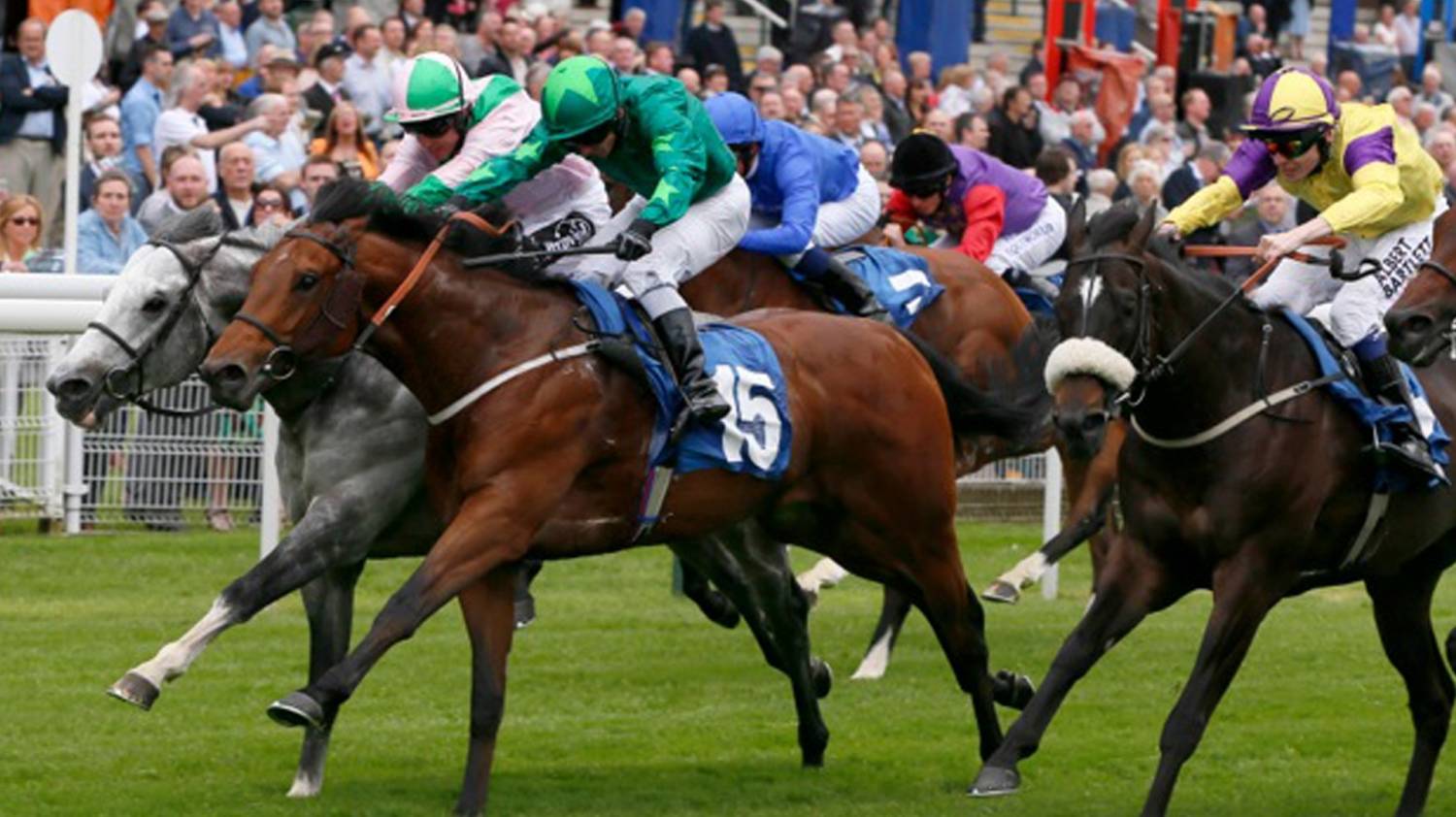 Mattmu
Mattmu the tough and prolific two-year-old who won the Group 2 Criterium de Maisons-Laffitte and the Group 3 Phoenix Sprint Stakes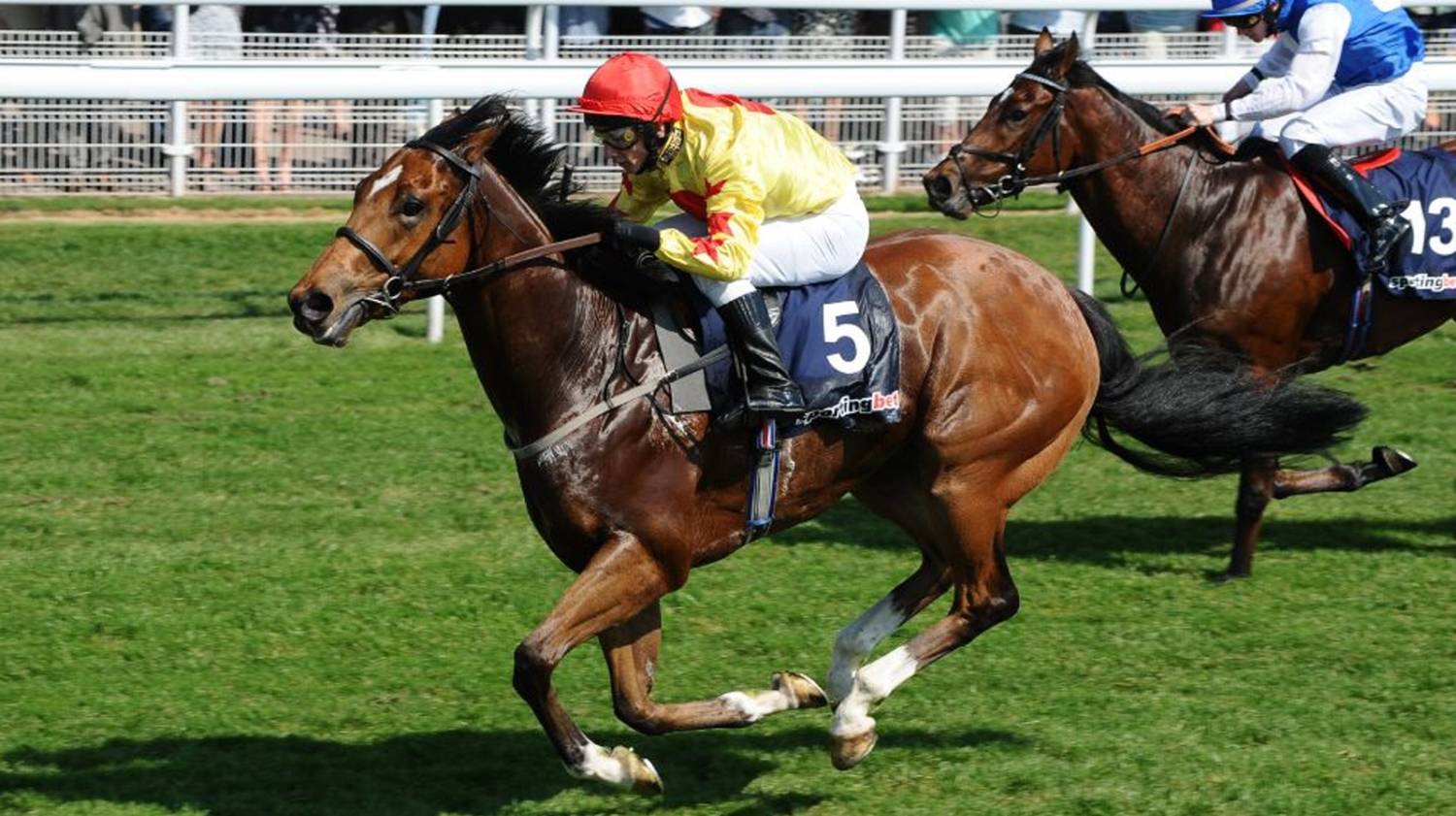 Hamish McGonagall
Hamish McGonagall won 10 races and was placed in Group 1 company four times, including the Nunthorpe at York and the Prix de l'Abbaye at Longchamp.
Tim has had plenty of success with his two-year-olds over the years and he always likes to target the annual juvenile sales races
A number of valuable races in Britain are only open to two-year-old thoroughbreds that have been sold at public auction and Tim is a regular at the annual bloodstock sales looking for his the next winner.
Seven years after Somnus took the Doncaster Bloodstock Sales St Leger Yearling Stakes in 2002, another bumper cheque was banked when Midnight Martini won the £300,000 race in 2009. The juvenile filly, picked out of the Doncaster sale ring, netted £147,720 for her connections after beating Carnaby Street and Sole Power.
The valuable Newbury Weatherbys Super Sprint event is another two-year-old race Tim knows how to win having won it three times. In 2012 Body And Soul was purchased for just £7,500 and collected £122,925 for his owners by winning the race. Tim had previously sent out Flanders in 1998 and Good Girl in 2001 to win race.
The Redcar Two-Year-Old Trophy is always high on the agenda and Tim has won the race four times, more than any other trainer. In 1998, he won the race courtesy of the flying filly Pipalong, then with the champion sprinter Somnus in 2002 and more recently with the filly Body And Soul in 2012 and the filly Ventura Mist in 2013.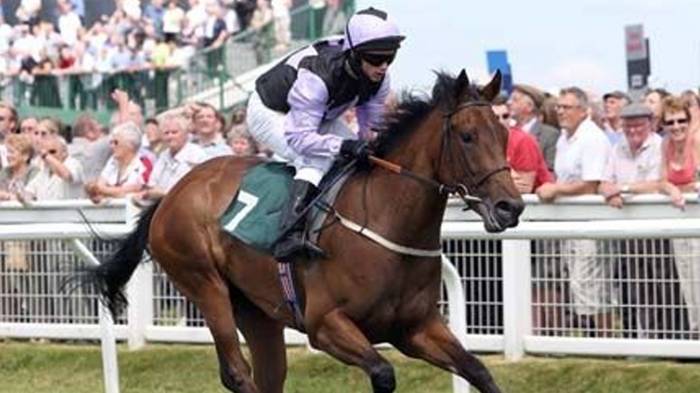 Midnight Martini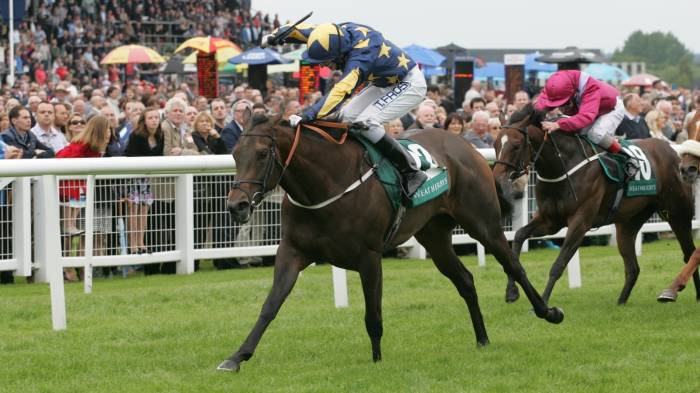 Body and Soul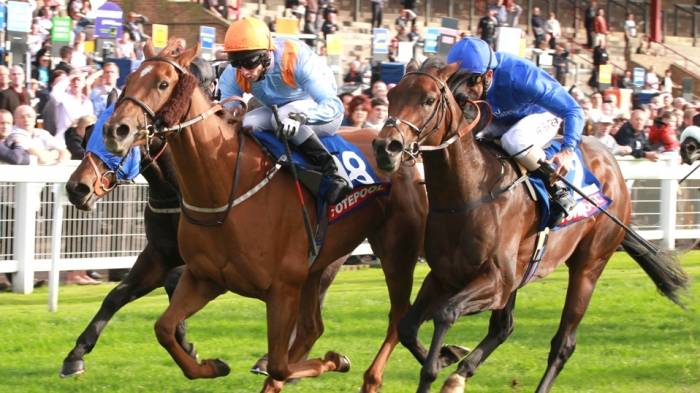 Ventura Mist
Tim has continued that success with his three-year-olds taking some more big prizes over the years.
In 2020 Art Power was not only an impressive Royal Ascot winner at three, he also won the Group 3 Coolmore Sioux Nation Lacken Stakes at Naas.
In 2017 Golden Apollo won the £100,000 Three-Year-Old Charity Sprint Handicap at York finishing with a strong late run. In 2014 See The Sun led from start to finish to win the race, following Body and Soul's 2013 success. Tim has now won the Three-Year-old Charity Sprint Handicap at York five times. The other winners were Dazzling Bay and Artie winning the race in 2003 and 2002 respectively.
In 2014 Mattmu was 2nd in the Redcar Two-Year-Old Trophy and then went on to win the Listed Rockingham Stakes at York, the Group 2 Criterium de Maisons-Laffitte in France, before winning the Group 3 Pheonix Stakes at the Curragh, as a three-year-old.
Other horses worth a mention include the talented sprinter Hamish McGonagall
Hamish McGonagall won the Listed City Walls Stakes at York in 2012 before finishing a close 3rd to Ortensia in the Group 1 Coolmore Nunthorpe. In the 2013 and the 2011 Group 1 Coolmore Nunthorpe it was a similar story with him running huge races again, finishing 4th to Jwala and 2nd to Margot Did. In 2012 he was only beaten three-quarters of a length in the Group 1 Prix De L'Abbaye at Longchamp behind Wizz Kid and Mayson. He ran in five Group 1 races and was placed in four of them. A horse that always tried to do it the hard way, from the front, proving he had the heart of a lion.
Art Power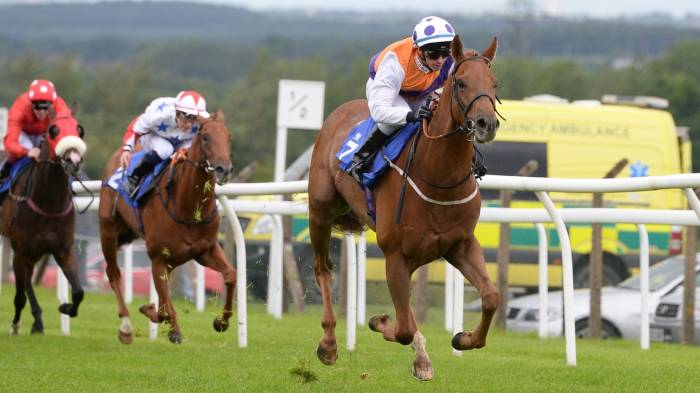 Golden Apollo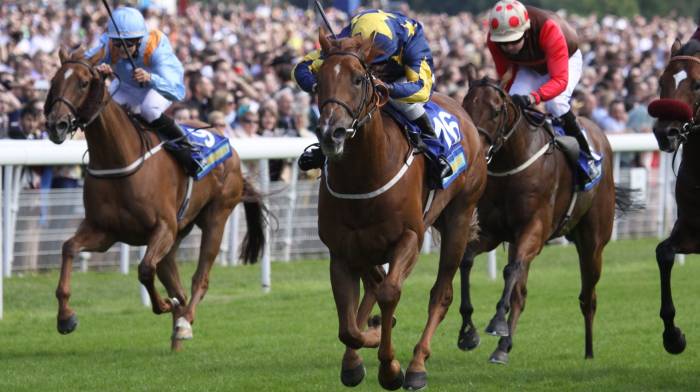 See The Sun
Tim has also had unforgettable success at the Cheltenham and Aintree jumping Festivals with Barton and Hawk High.
It does not matter what type of horse it is, training them for the flat or over jumps is what comes naturally to the Easterby family.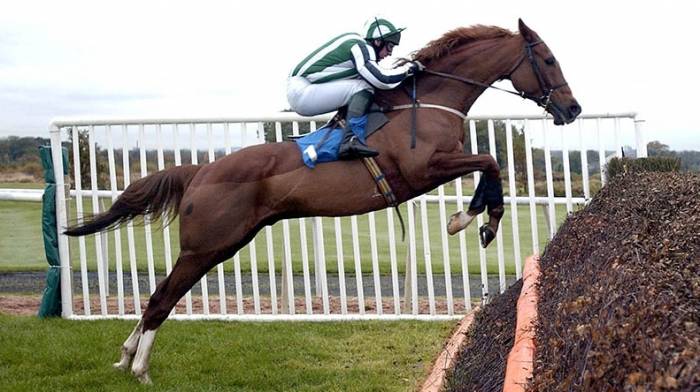 Barton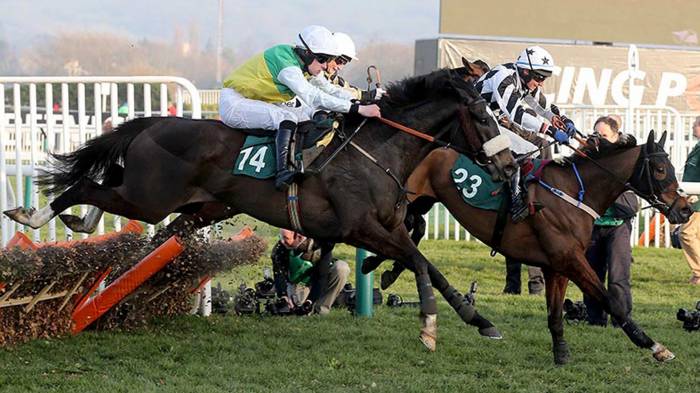 Hawk High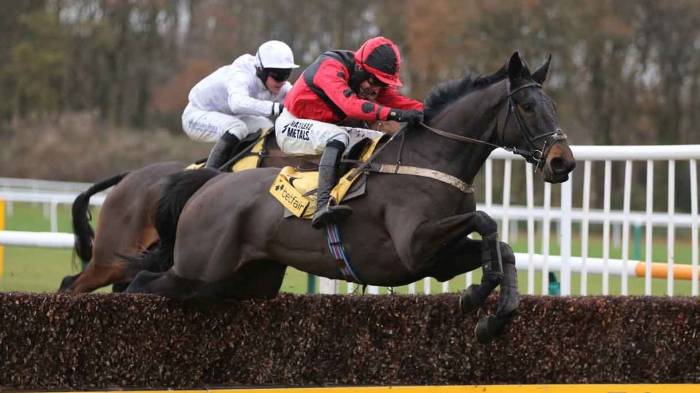 Trustan Times