Every year Tim is always very active at the bloodstock sales throughout the UK, Ireland and France.
Tim is a very familiar sight around the sales ring and purchases new bloodstock throughout the year. Following purchase all the horses for sale and syndication will be shown on our website. Some horses are bought by sole owners, but some people like to get involved in half or quarter shares or like to join our very successful Reality Syndicates where 10% shares are available.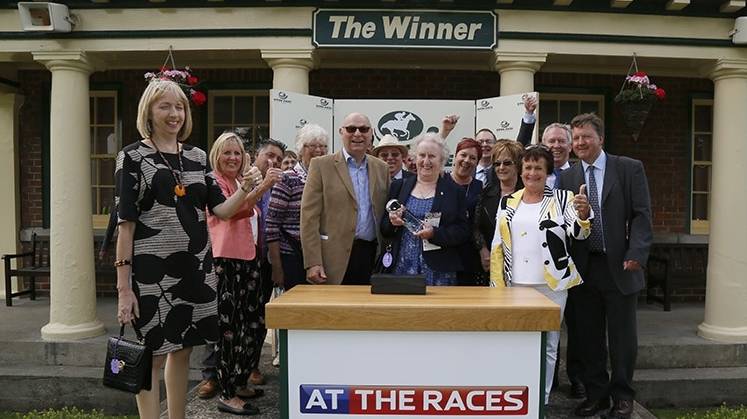 If you choose sole ownership you will be the owner of the horse and no one else. As such, any costs and prize money will be yours alone. Apart from the excitement and fun of racehorse ownership there are some practical benefits to owning a racehorse.
Choosing your racing colours
Naming your horse.
Regular yard and visits to the gallops.
Benefit of complimentary owners' badges when your horse runs.
Racecourse mementos and prize money when your horse wins or is placed in races.
Some horses that are purchased at the sales are bought by sole owners, but some people like to get involved in half or quarter shares. We help facilitate this form of joint ownership putting people together where they have similar budgets and similar requirements. Some good and long lasting friendships between fellow owners have been formed this way. Tim will usually retain a share and help facilitate the process, where necessary. Whatever you are looking for we can usually find a package to suit everyone.
For those looking for smaller interests we have our Reality Syndicate options, where you can become involved in 10% shares. The most obvious benefit of being involved in a racing syndicate is being able to share the costs and enjoyment with everyone involved.
Our Reality Syndicates provide a cost effective way of becoming a racehorse owner. This is a great way to get involved and enjoy all the fun and excitement that racehorse ownership can bring. Some very good friendships have been formed by people in our racing syndicates and some of our owners have been with us for many years.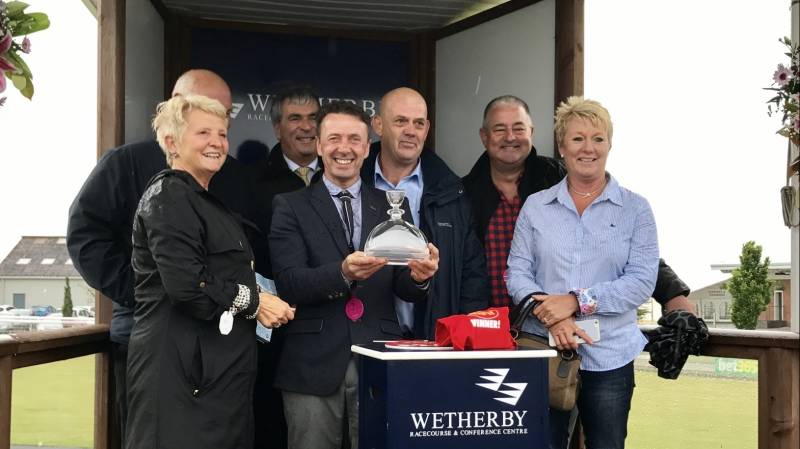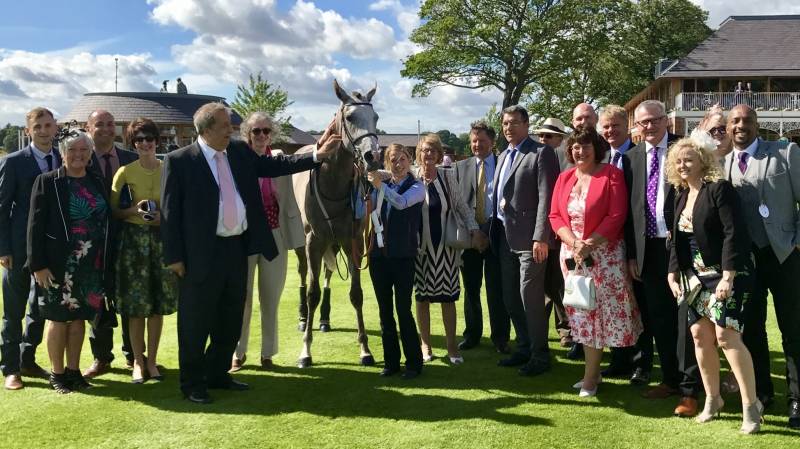 Lease and Company Ownership
We can provide Company ownership, this is where the horse is owned by the company and a Registered Agent is chosen to act on the company's behalf. This is an ideal way to promote the name of your company and build your brand. For example, your horse can carry your company name, which in turn can be a successful way of promoting a business.
We can also lease an owner a racehorse for a set period of time e.g. for just one season. Costs become the responsibility of the lessee for the lease period and, in return, the horse will run under the ownership of the lessee. The horse returns to us at the end of the lease agreement period, or alternatively we could provide an option to buy at the end of the lease period.
If you are interested in racehorse ownership with a successful yard which is steeped in history, please do not hesitate to contact us as we can usually tailor a package to suit everyone.